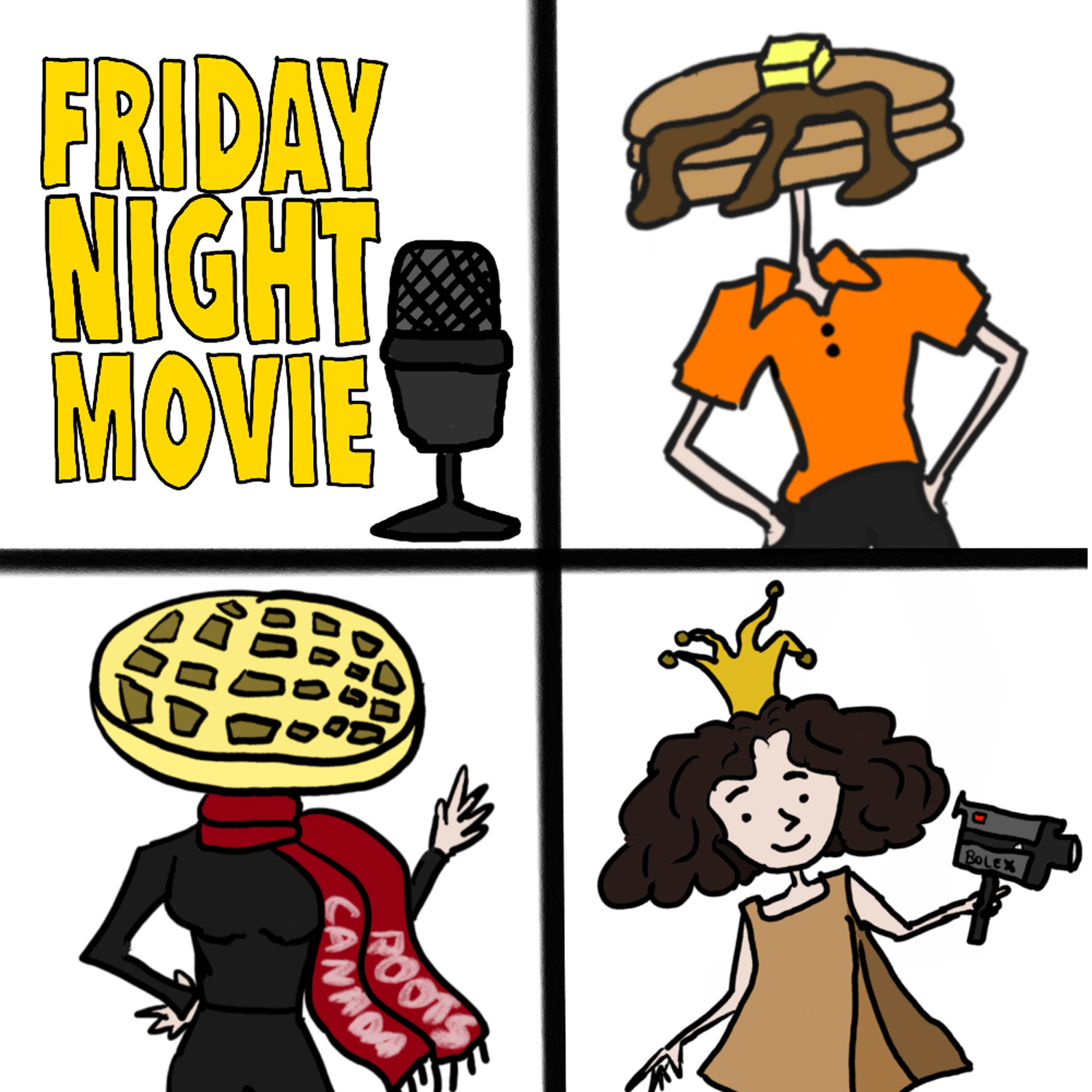 Stranger Things S3 E1-4 with Ryan Walker of Beanstalk Library
Jul 12th, 2019 by fridaynightmoviepod
The sibs talk the first half of Stranger Things S3 with special guest musician Ryan Walker, frontman for the Beanstalk Library, and super horror movie fan. We talk all time best frontmen in rock n' roll and rank our Stranger Things season 3 MVPs, LVPs and a new category, MIP (most improved performer/character), among other fun things. Come for the great guest, stay for Stranger Things S3 predictions. 
Shoutouts:The Goldnerds, Justin Jones, Lanz, Cousin Vanessa, Sean Giambrone (the Goldbergs), Take Too Podcast, Take Too Takedown. 
Play along with Friday Night Movie at home! Read the FNM Glossary to learn the about our signature bits (e.g., Buy/Rent/Meh, I Told You Shows, Tradesies, etc.) and then head on over to our merch store your very own official FNM t-shirt. 
Also, send us your recommendations and your tradesies! We'll watch them and report back on the show! Email us at pancake@pancake4table.com or tweet @FriNightMovie, @pancake4table, @chichiKgomez, and/or  @paperBKprincess. 
Follow our creations and zany Instagram stories @frinightmovie and @pancake4table.
Subscribe to our quarterly newsletter for exclusive giveaways and news!
Share
|
Download(

Loading

)