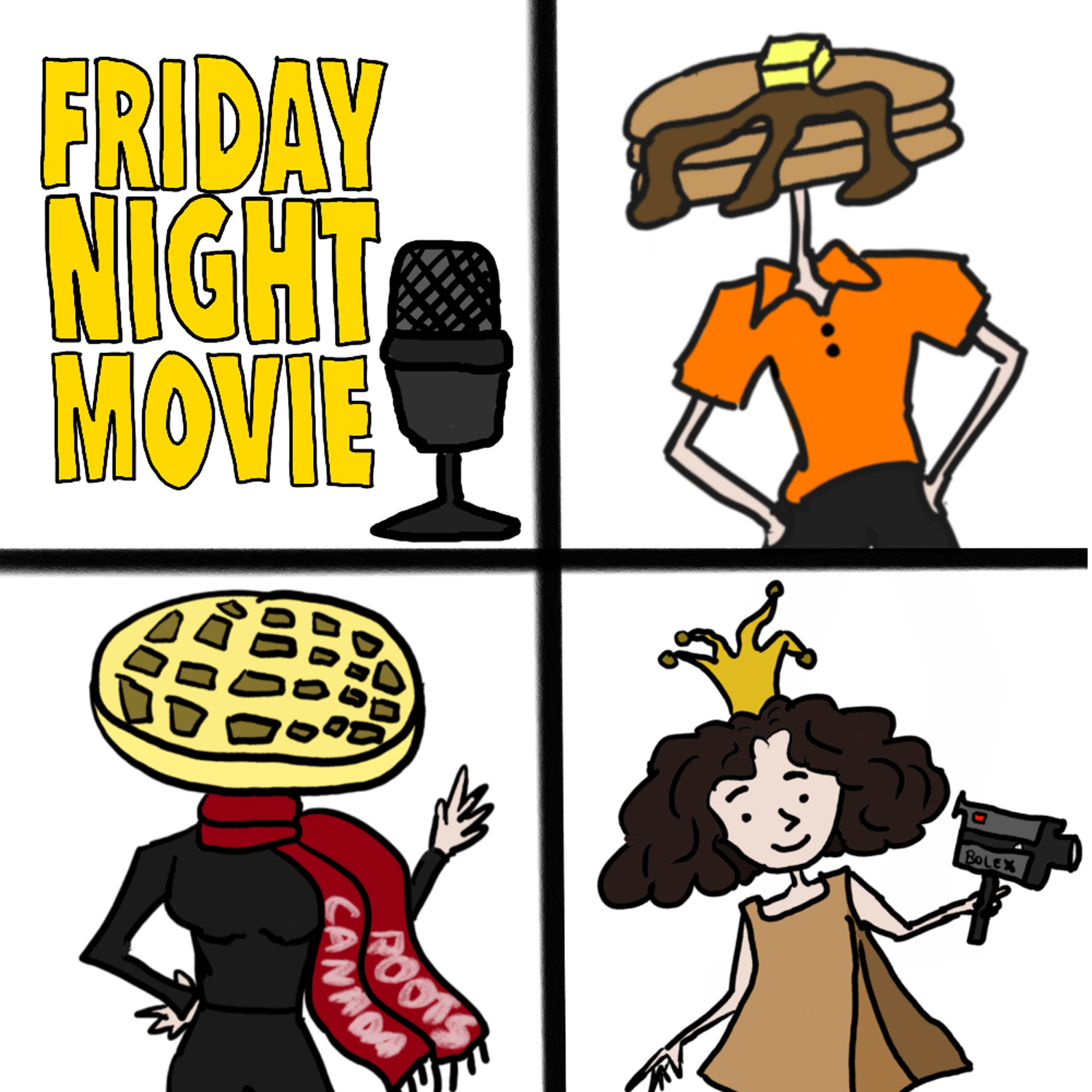 This episode rocks! Amazing songwriter and musician Rachel Levitin joins the sibs to talk about the groundbreaking female-powered musical festival, Hera Fest (September 22, 2019 at City Winery DC). Then we talk about our favorite music-moments in movies, including Back to the Future, Buckaroo Banzai, That Thing You Do, Breakfast Club, Reservoir Dogs, and more! Then stay tuned at the end for a special bonus - Rachel's mega anthem Get Back Up. 
Play along with Friday Night Movie at home! Read the FNM Glossary to learn the about our signature bits (e.g., Buy/Rent/Meh, I Told You Shows, Tradesies, etc.) and then head on over to our merch store your very own official FNM t-shirt. 
Also, send us your recommendations and your tradesies! We'll watch them and report back on the show! Email us at pancake@pancake4table.com or tweet @FriNightMovie, @pancake4table, @chichiKgomez, and/or  @paperBKprincess. 
Follow our creations and zany Instagram stories @frinightmovie and @pancake4table.
Subscribe to our quarterly newsletter for exclusive giveaways and news!
Play Now