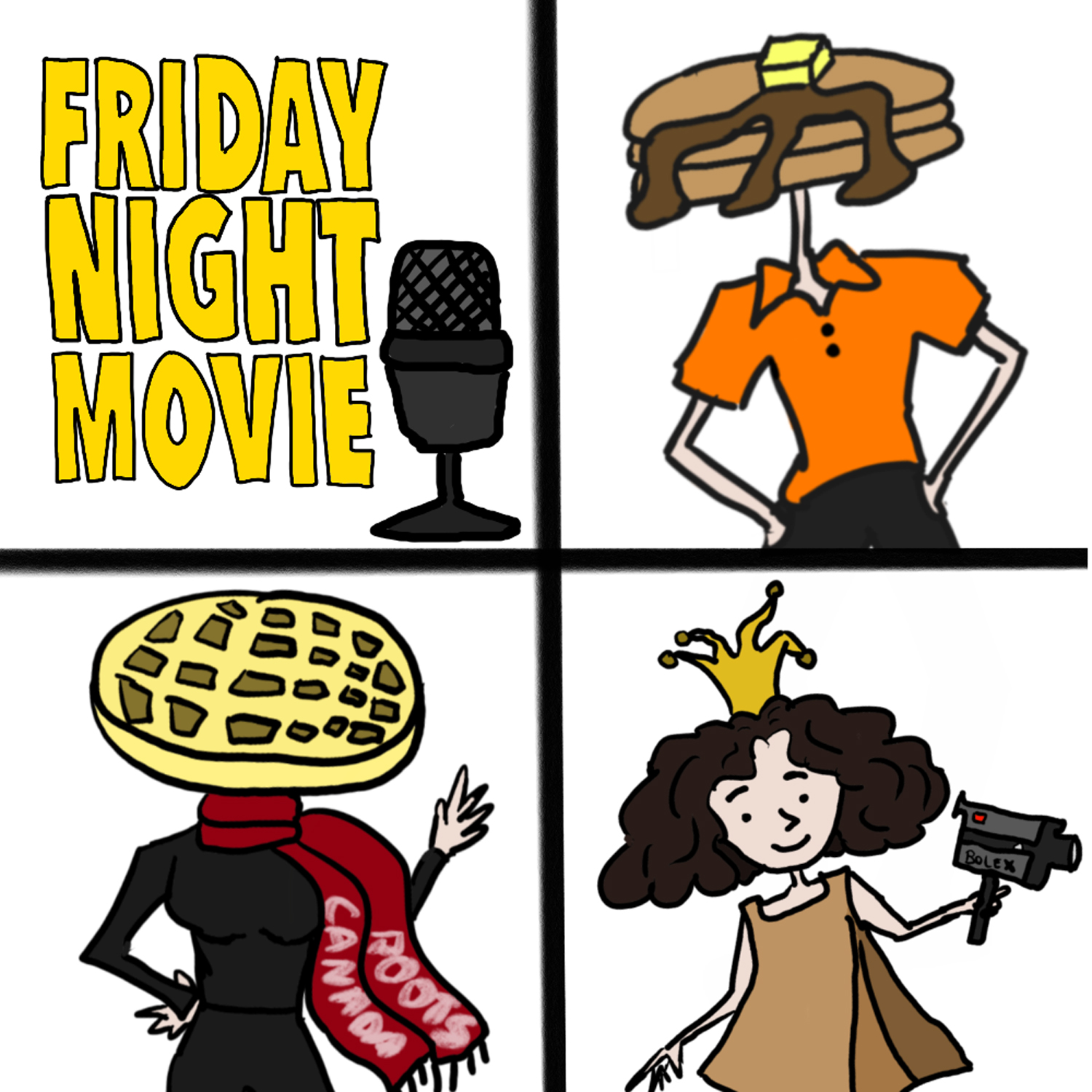 Netta, Steve Greenberg (CEO of S-Curve Records), Eurovision, East Jerusalem / West Jerusalem
Jul 22nd, 2020 by fridaynightmoviepod
Eurovision dreams come true! In partnership with Camp Tel Yehuda AKA TY (the Jewish summer camp where our parents met and we went as teenagers), we present a very special event episode of the Friday Night Movie Podcast. As part of TY's virtual summer programming, Shai got the opportunity to interview S-Curve Records CEO, Steve Greenberg, and S-Curve Recording Artist and 2018 Eurovision Song Contest Winner, Netta. We spoke extensively about their legendary careers, navigating the world as Jewish artists, and staying true to your authentic self in the face of outside pressure and stardom. And of course, we also talked movies and music videos! Steve produced the outstanding documentary film and album, East Jerusalem / West Jerusalem from Israeli musician David Broza, who worked with Palestinian musicians to create a record promoting peace and understanding. We spoke about the making of the film and the complicated issue of cultural boycotts and the BDS movement, as well as Steve's work with Creative Community for Peace. Steve also spoke about working with with legendary artists, the O'Jays, on their most recent record and their powerful song and accompanying music video, "Above the Law," which offers a profound critique of systemic racism in the United States. Don't miss this episode! A huge thanks to David Weinstein and TY, Steven Greenberg, and Netta for making it happen. 
Check out the trailer for Steve Greenberg's upcoming podcast "Speed of Sound." Full episodes drop on 7/28 and it's going to be an amazing look behind the scenes of the music business. 
The Friday Night Movie Family supports the following organizations: NAACP Legal Defense Fund | Equal Justice Initiative.
Subscribe, rate and review us on your favorite podcast platform, including iTunes | Spotify | Stitcher | Google Play | Podbean | Overcast.
Share
|
Download(

Loading

)