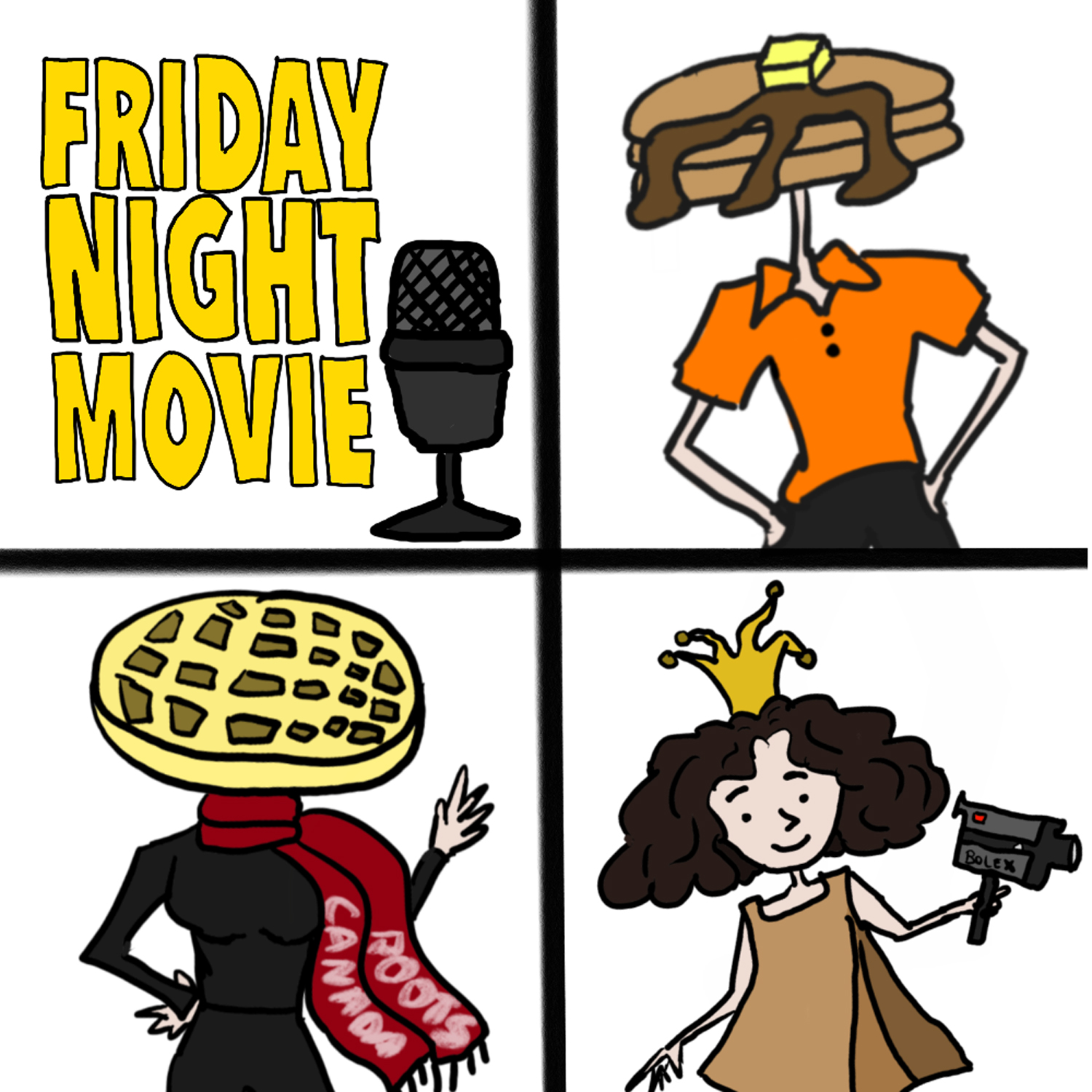 Mantzoukas-fest with Leah Jones (Finding Favorites podcast)
Aug 21st, 2020 by fridaynightmoviepod
The great Leah Jones, host of Finding Favorites with Leah Jones, joins Becky and Shai to talk about one of our mutual favorite artists - the hysterical and quite sensitive, Jason Mantzoukas (Brooklyn 99, Nailed It!, the Good Place, the League). We dive deep into his career (well beyond his iconic role as "Rafi") and discuss everything from his best performances to what activities we'd like to do with him IRL. There's also a ton of love and recs for some of our favorite podcasts and podcasters, including Buddies without Borders, the JV Club with Janet Varney, Take Too Podcast, The Jackie & Laurie Show, Why Won't You Date Me with Nicole Byer, Doughboys, and of course, How did this get made?  (starring the brilliant trio of Paul Scheer, June Diane Raphael, and Mr. Mantzoukas). 
The Friday Night Movie Family supports the following organizations: NAACP Legal Defense Fund | Equal Justice Initiative.
Subscribe, rate and review us on your favorite podcast platform, including iTunes | Spotify | Stitcher | Google Play | Podbean | Overcast.
Play along with Friday Night Movie at home! Read the FNM Glossary to learn the about our signature bits (e.g., Buy/Rent/Meh, I Told You Shows, Tradesies, etc.) and then head on over to our merch store your very own official FNM t-shirt. 
Share
|
Download(

Loading

)