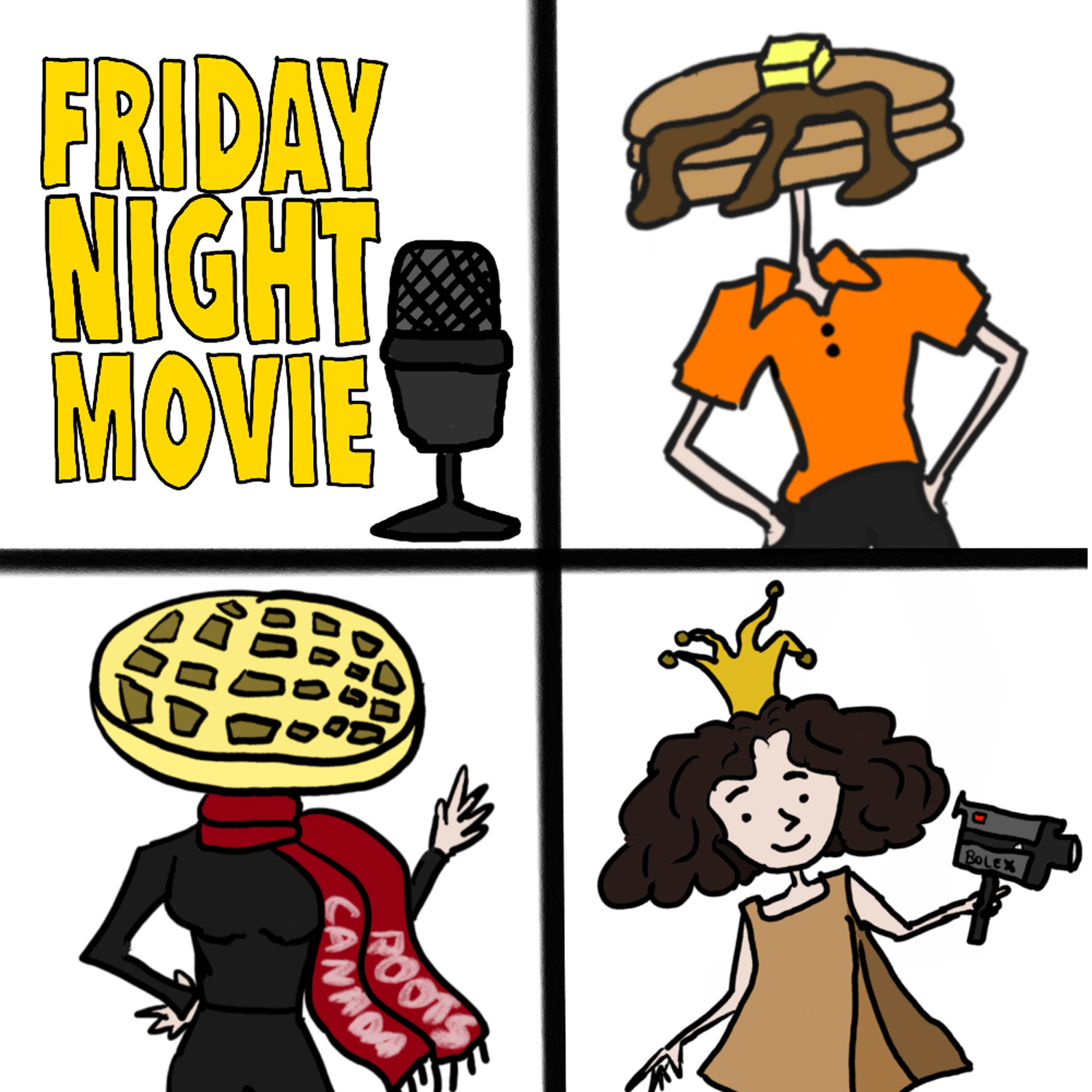 Josh gets stopped at the Canadian border (and has complaints about the lighting in Riverdale) / Pop Tate's is lit like a strip club
Aug 23rd, 2019 by fridaynightmoviepod
Josh returns with a new laundry list of complaints and manages to call into the show while getting trapped going over the Canadian border. We also talk Riverdale, manscaping, Hobbs and Shaw, hipsters buying cassettes, Veronica Mars, and have a morbidly funny conversation about pet cemeteries.  
Play along with Friday Night Movie at home! Read the FNM Glossary to learn the about our signature bits (e.g., Buy/Rent/Meh, I Told You Shows, Tradesies, etc.) and then head on over to our merch store your very own official FNM t-shirt. 
Also, send us your recommendations and your tradesies! We'll watch them and report back on the show! Email us at pancake@pancake4table.com or tweet @FriNightMovie, @pancake4table, @chichiKgomez, and/or  @paperBKprincess. 
Follow our creations and zany Instagram stories @frinightmovie and @pancake4table.
Subscribe to our quarterly newsletter for exclusive giveaways and news!
Share
|
Download(

Loading

)