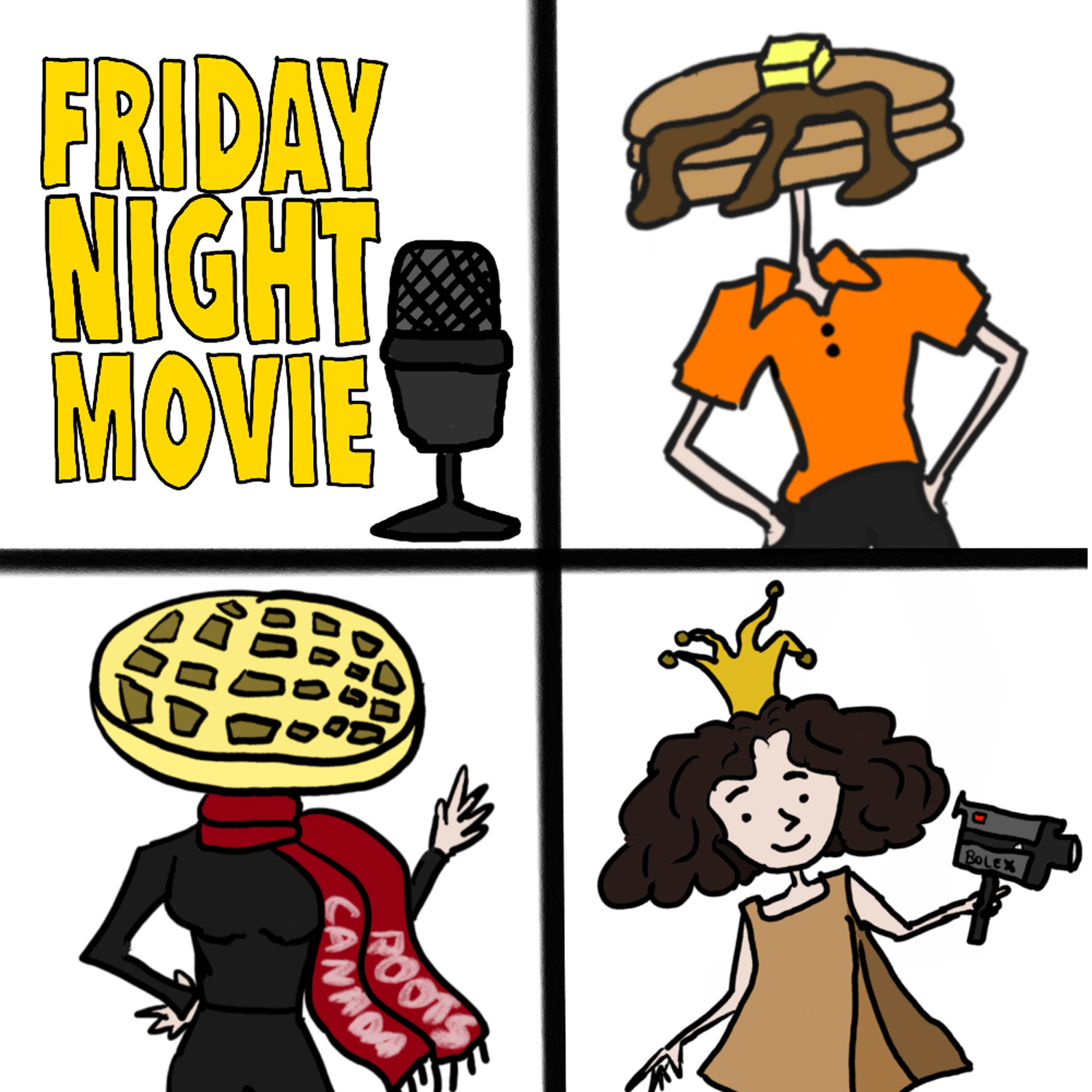 Femmebots and Vampires with Kandice Martellaro (Stan Against Evil, Femmbot PhD)
Aug 9th, 2019 by fridaynightmoviepod
Actor, writer, comedian, Kandice Martellaro (Stan Against Evil, Femmebot PhD) joins the sibs to go behind the scenes of her iconic "Vampire Creek" episode of Stan, as well as the world of sketch comedy. We also play Buy/Rent/Meh and Pitch Imperfect with movies that terrify children, such as It, Jaws, Coraline, ET, and Snow White. 
Shoutouts in this ep: Julia Nichols, Dana Gould, Janet Varney, Deborah Baker Jr., John C. McGinley, Eliza Sherman's Revenge, and Ryan Walker from Beanstalk Library. 
Play along with Friday Night Movie at home! Read the FNM Glossary to learn the about our signature bits (e.g., Buy/Rent/Meh, I Told You Shows, Tradesies, etc.) and then head on over to our merch store your very own official FNM t-shirt. 
Also, send us your recommendations and your tradesies! We'll watch them and report back on the show! Email us at pancake@pancake4table.com or tweet @FriNightMovie, @pancake4table, @chichiKgomez, and/or  @paperBKprincess. 
Follow our creations and zany Instagram stories @frinightmovie and @pancake4table.
Subscribe to our quarterly newsletter for exclusive giveaways and news!
Share
|
Download(

Loading

)