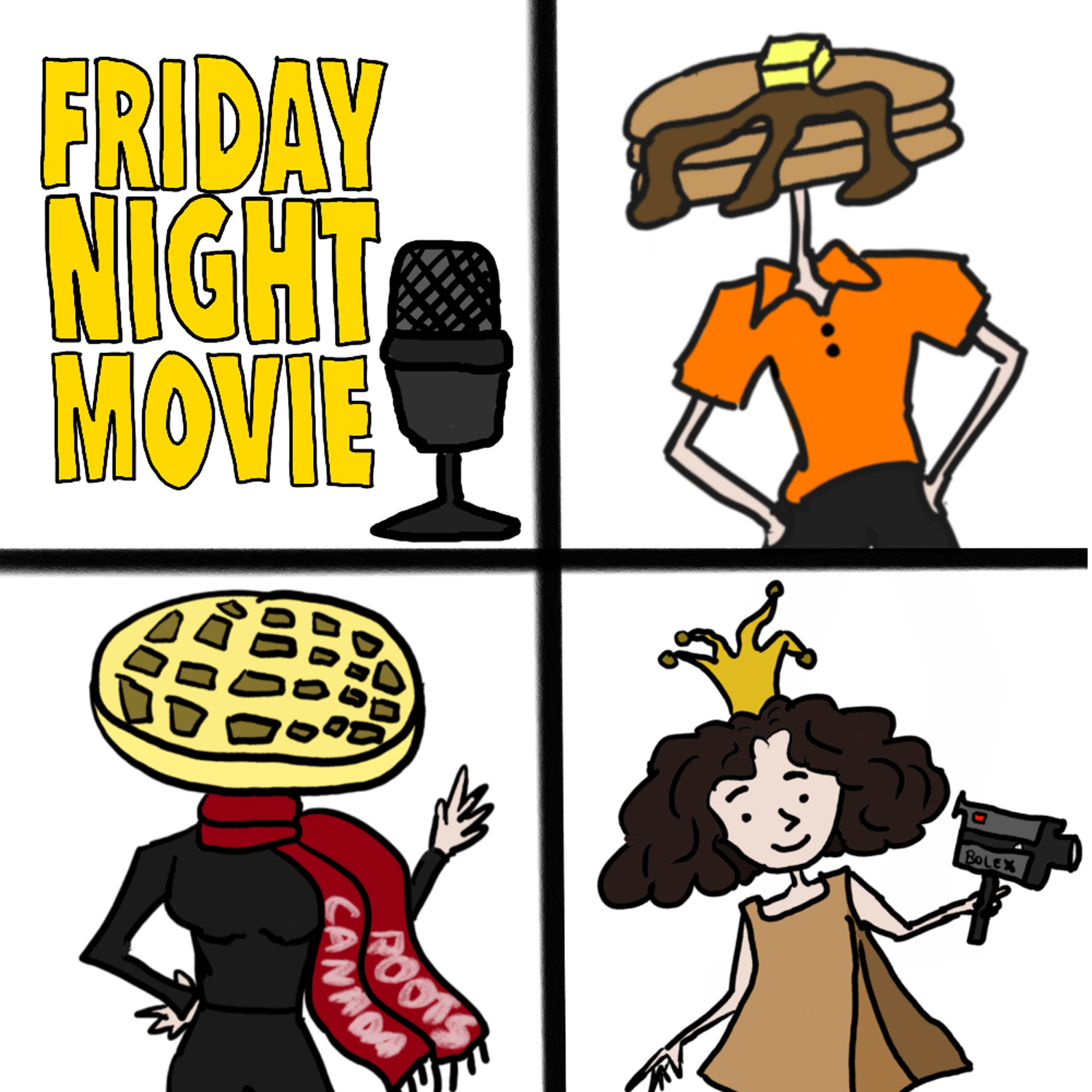 Buttery ASMR Voice? / The Boys, Mandalorian, Obi Wan, Star Wars, Spider-Man
Aug 30th, 2019 by fridaynightmoviepod
This week, Lily and Becky try to guess the plot of the Mandalorian (Star Wars, Disney+)! We also talk Spider-Man vs. Sony vs. Disney, the Boys, and the NY Times list of so-called best movies on Netflix. Come for the sibling banter, stay for our discussion of whether V8 is tomato juice or something else. Huge shoutouts in this ep to Brian Stever and the Take Too Podcast crew for bringing Shai on as a guest host for episode 149. 
Play along with Friday Night Movie at home! Read the FNM Glossary to learn the about our signature bits (e.g., Buy/Rent/Meh, I Told You Shows, Tradesies, etc.) and then head on over to our merch store your very own official FNM t-shirt. 
Also, send us your recommendations and your tradesies! We'll watch them and report back on the show! Email us at pancake@pancake4table.com or tweet @FriNightMovie, @pancake4table, @chichiKgomez, and/or  @paperBKprincess. 
Follow our creations and zany Instagram stories @frinightmovie and @pancake4table.
Subscribe to our quarterly newsletter for exclusive giveaways and news!
Share
|
Download(

Loading

)