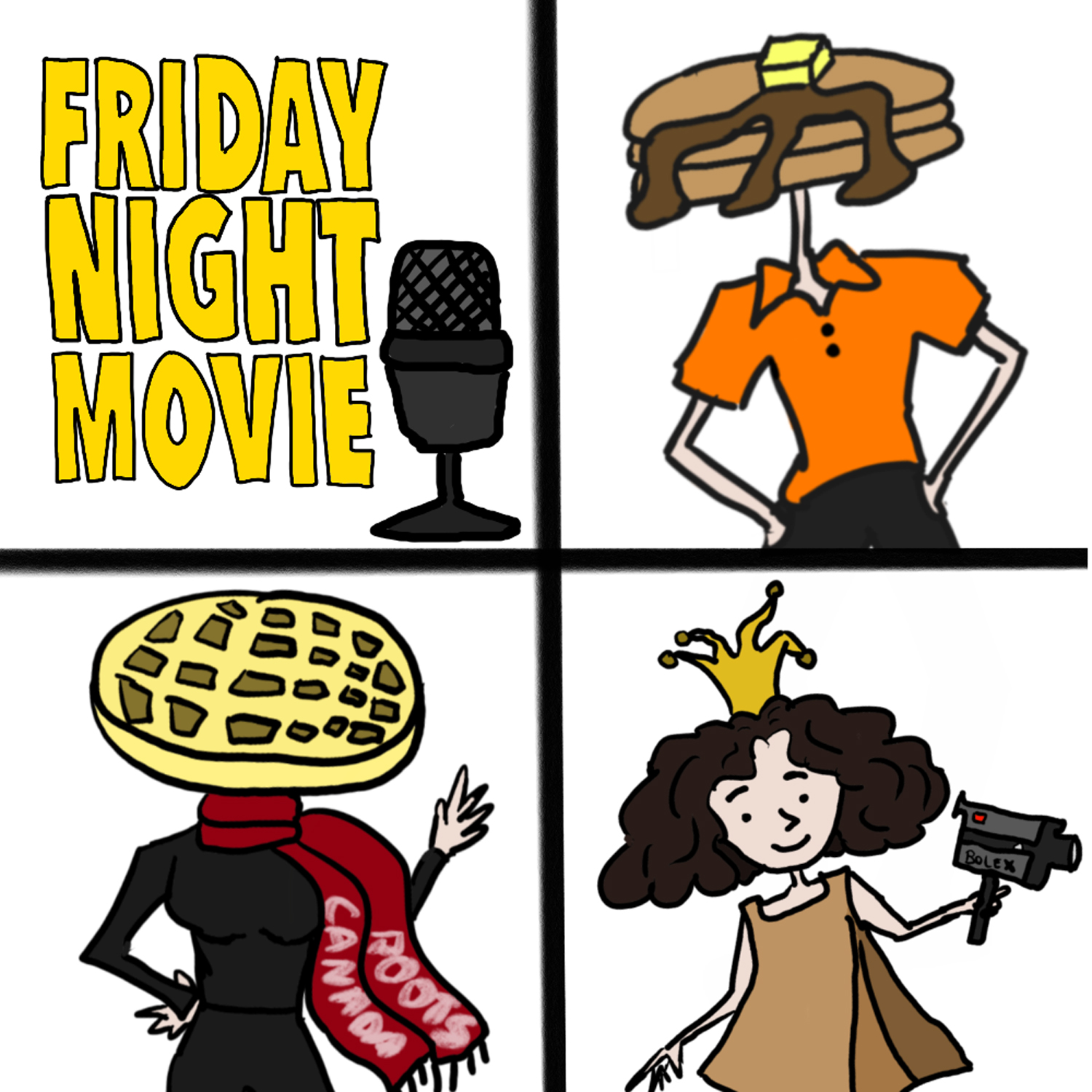 Buddies without Borders (Stevie Jackson and Chris Royce) + Canadian things
Aug 14th, 2020 by fridaynightmoviepod
At Friday Night Movie, we have had longtime talent crushes on Stevie Jackson and Chris Royce, hosts of Buddies without Borders (formerly the Talent Crush Chat Show). And once again, podcast dreams come true! Stevie and Chris joined us to talk about their amazing creative projects and how to be cool around your talent crushes. We also played BUY / RENT / MEH with lots of Canadian things. Stevie told us all about starring in the amazing series, Honestly Charlotte, and what it was like working alongside the hysterical and brilliant Pam Kearns. Chris gave a well-argued defense of the Last Jedi and talked about his new novel (coming this fall!), the Consent of the Governed, as well as his own spin on Return of the Jedi - Redux of the Jedi. And of course, we bonded over our mutual love and admiration for the great Janet Varney. Don't worry! This ep is also packed with recommendations for shows and even... courtesy of Chris, a name for a new FNM bit!
The Friday Night Movie Family supports the following organizations: NAACP Legal Defense Fund | Equal Justice Initiative.
Subscribe, rate and review us on your favorite podcast platform, including iTunes | Spotify | Stitcher | Google Play | Podbean | Overcast.
Play along with Friday Night Movie at home! Read the FNM Glossary to learn the about our signature bits (e.g., Buy/Rent/Meh, I Told You Shows, Tradesies, etc.) and then head on over to our merch store your very own official FNM t-shirt. 
Share
|
Download(

Loading

)