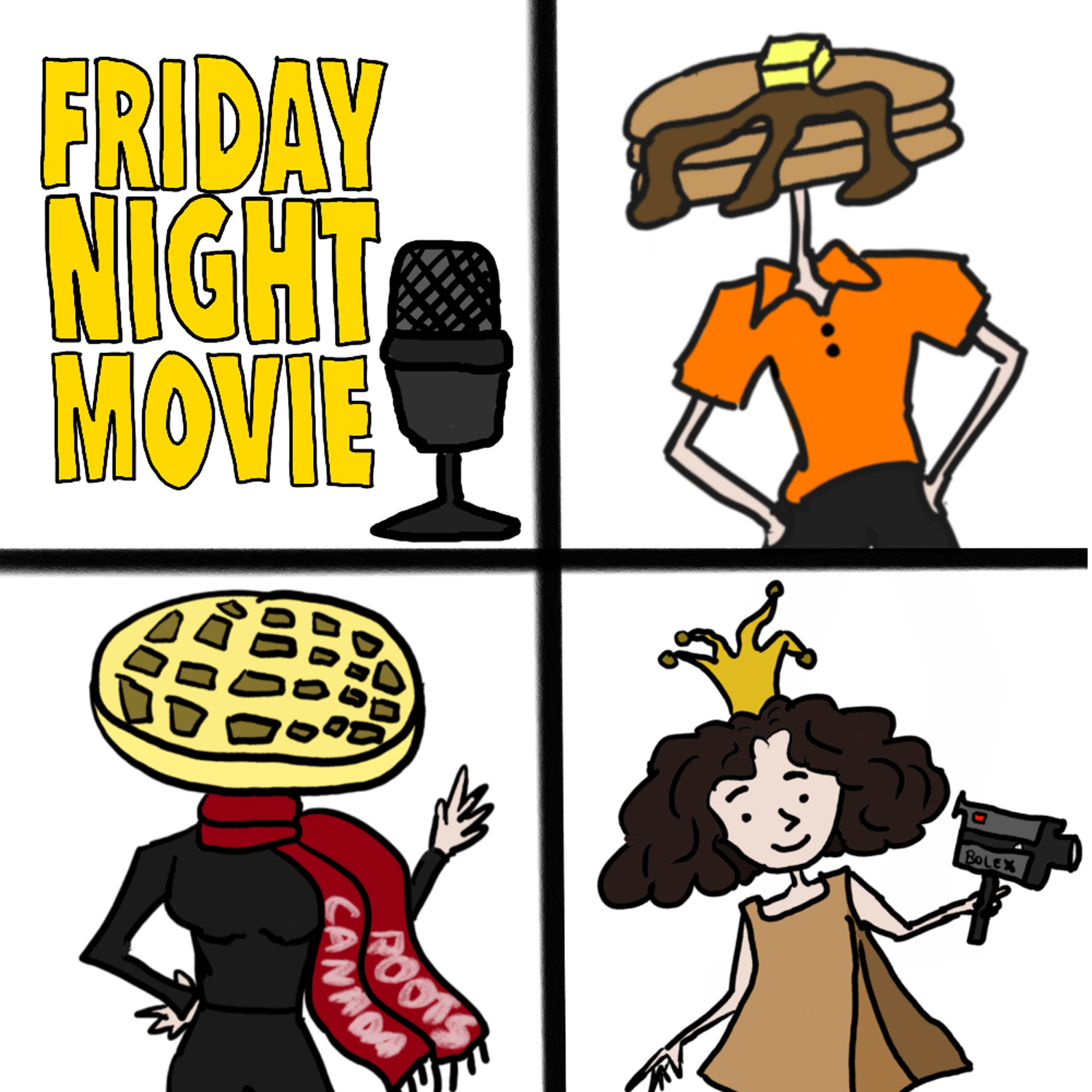 Air Canada's food is awful! (But marmite is delicious!) + Instant Family, Night School, My Dinner with Herve, Secret Life of Pets 2
Jul 5th, 2019 by fridaynightmoviepod
After a couple of weeks away from each other the siblings have a lot to catch up on - a trip to Israel (and what ice cream Shai ate), Becky and Lily on vacation together in the Canary Islands, and reviews of a ton of movies and TV shows from our plan rides, including: Night School, Instant Family, My Dinner with Herve, Bumblebee, Schitt's Creek, Billions, Fleabag, A Vigilante, Homecoming. Also, get the scoop on how Shai got to join Ash and Lanz for the Goldnerds podcast's interview with Sean Giambrone (AKA Adam) from the Goldbergs. Shoutouts to the Greenmans, the Vaagens, the Schechters, and Cousin Vanessa. Stay tuned at the end for Becky and Lily giving Shai tech support with his iPhoto. 
Play along with Friday Night Movie at home! Read the FNM Glossary to learn the about our signature bits (e.g., Buy/Rent/Meh, I Told You Shows, Tradesies, etc.) and then head on over to our merch store your very own official FNM t-shirt. 
Also, send us your recommendations and your tradesies! We'll watch them and report back on the show! Email us at pancake@pancake4table.com or tweet @FriNightMovie, @pancake4table, @chichiKgomez, and/or  @paperBKprincess. 
Follow our creations and zany Instagram stories @frinightmovie and @pancake4table.
Subscribe to our quarterly newsletter for exclusive giveaways and news!
Share
|
Download(

Loading

)