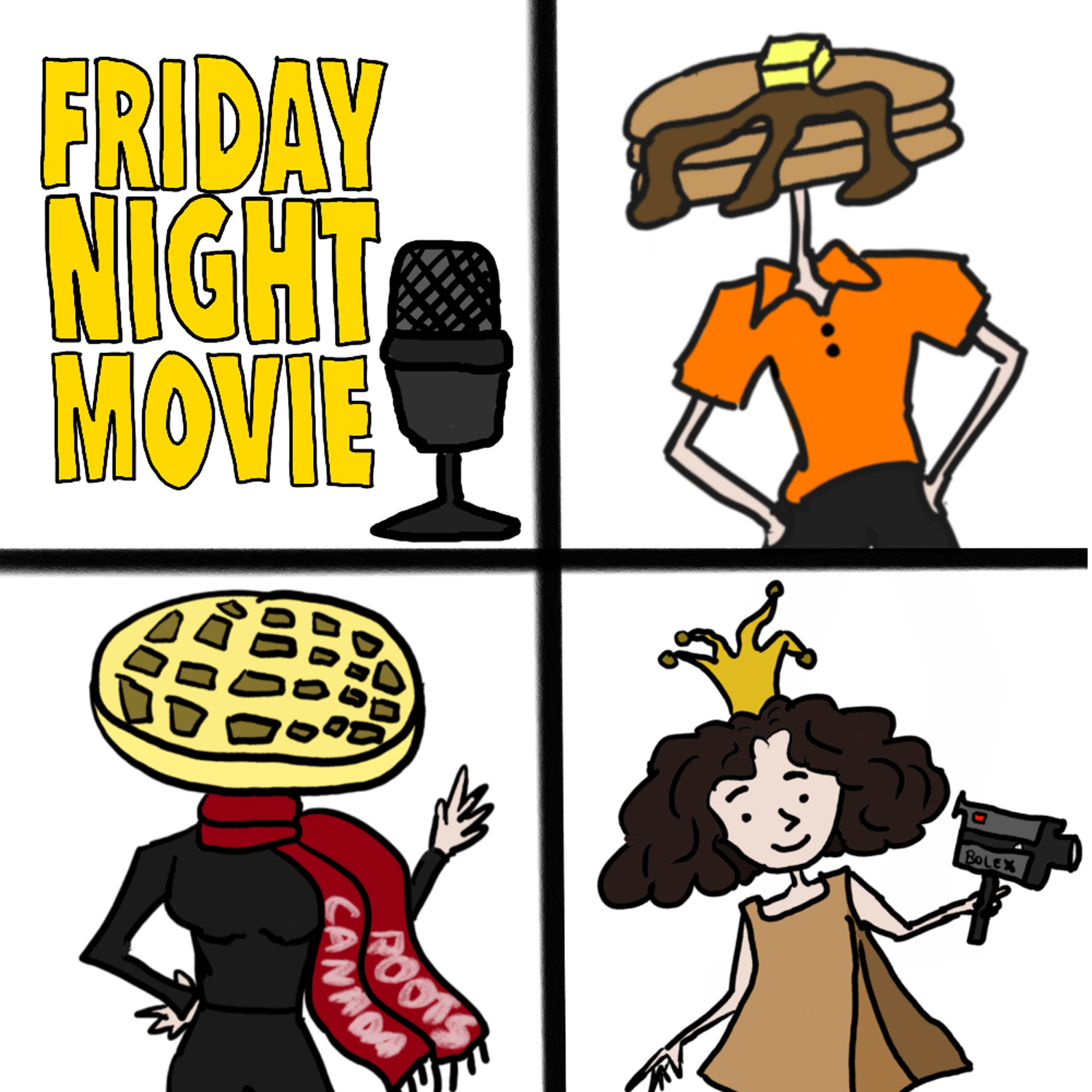 A Very Sibling Episode - feat. "Sheen" by Dingleberry Dynasty
Oct 25th, 2019 by fridaynightmoviepod
FNM is a show about siblings, right? So get ready for a sibling special when discuss all of our favorite actor siblings! Sheens, the Arquettes, Quaids, Baldwins, Olsens, Maras, Savages, and more! We also ask the question: which FNM sib should be most famous? (You'll love the answer). 
In honor of this very special sibling-themed episode, the great Dingleberry Dynasty gave us permission their epic tribute to Charlie Sheen and Emilio Estevez - Sheen, which you can listen to in full at the end of the ep. Buy all of Dingleberry Dynasty's awesome music on iTunes or stream on Spotify. 
Friday Night Movie host and filmmaker Becky Korman's short film Ataguttak the Hunter will be screening on November 13, 2019 at 5:00PM at Cinepolis Chelsea as part of the DOC NYC Film Festival. Get your tickets now! 
Play along with Friday Night Movie at home! Read the FNM Glossary to learn the about our signature bits (e.g., Buy/Rent/Meh, I Told You Shows, Tradesies, etc.) and then head on over to our merch store your very own official FNM t-shirt. 
Also, send us your recommendations and your tradesies! We'll watch them and report back on the show! Email us at pancake@pancake4table.com or tweet @FriNightMovie, @pancake4table, @chichiKgomez, and/or  @paperBKprincess. 
Follow our creations and zany Instagram stories @frinightmovie and @pancake4table.
Subscribe to our quarterly newsletter for exclusive giveaways and news!
Share
|
Download(

Loading

)